Coal Authority Seismic Survey Data.
This data set is an archive of original data for the seismic reflection surveys conducted by the National Coal Board (NCB) and its successor, British Coal Corporation (BCC). The data consists of observers' logs, surveyors' reports, (some 3000 files of written records), location data, field data records and processed data. The processed data are at various stages of processing from demultiplexed field data to migrated stack (not all available for all profiles). The data were originally recorded on over 13000 tapes and have been transcribed to more modern media in Tape Image Format (TIF/ARC) to retain the tape block integrity. These data are owned by the Coal Authority (CA), as successor to the NCB and BCC, BGS being the custodian under an agreement with the CA. The Coal authority surveys cover various areas in the UK, shot and processed or reprocessed between 1973-94. There is at an initial estimate half a terabyte of Coal Authority data. The seismic data will be stored as standard format SEGY files which can be read by a variety of software packages designed to manipulate seismic data. Catalogue available.
Default
Identification info
Metadata Language

English (en)
Dataset Reference Date ()

1970
Maintenance and update frequency

irregular
GEMET - INSPIRE themes
BGS Thesaurus of Geosciences

Coal

Seismic reflection surveys

Geophysical surveys

Geophysics
Keywords
Limitations on Public Access

otherRestrictions
Other constraints

Access to data must be approved by the BGS IPR department. BGS is the custodian of the Coal Authority data, but the Coal Authority has retained ownership. NERC is the copyright holder for purposes of data supply. All BGS staff have rights to enquire on data holdings. CA data are not free: internal users and external customers have to pay the costs involved, hence the retrieval restriction. These restrictions were set out in a Heads of Terms (HoT) document agreed between BGS and the Coal Authority in 1998/9 for 5 years. However, this was never fully ratified and expired 2004. The replacement is still subject to negotiations between BGS and CA. Until the new agreement is confirmed, it is assumed that the terms of the original HoT apply. Where data fall within an extant mining licence the permission of the licensee must be obtained. Use through the standard BGS Data User Agreement procedure.
Use constraints

otherRestrictions
Other constraints

The copyright of materials derived from the British Geological Survey's work is vested in the Natural Environment Research Council [NERC]. No part of this work may be reproduced or transmitted in any form or by any means, or stored in a retrieval system of any nature, without the prior permission of the copyright holder, via the BGS Intellectual Property Rights Manager. Use by customers of information provided by the BGS, is at the customer's own risk. In view of the disparate sources of information at BGS's disposal, including such material donated to BGS, that BGS accepts in good faith as being accurate, the Natural Environment Research Council (NERC) gives no warranty, expressed or implied, as to the quality or accuracy of the information supplied, or to the information's suitability for any use. NERC/BGS accepts no liability whatever in respect of loss, damage, injury or other occurence however caused.
Other constraints

Either: (i) the dataset is made freely available, e.g. via the Internet, for a restricted category of use (e.g. educational use only); or (ii) the dataset has not been formally approved by BGS for access and use by external clients under licence, but its use may be permitted under alternative formal arrangements; or (iii) the dataset contains 3rd party data or information obtained by BGS under terms and conditions that must be consulted in order to determine the permitted usage of the dataset. Refer to the BGS staff member responsible for the creation of the dataset if further advice is required. He / she should be familiar with the composition of the dataset, particularly with regard to 3rd party IPR contained in it, and any resultant use restrictions. This staff member should revert to the IPR Section (ipr@bgs.ac.uk ) for advice, should the position not be clear.
Spatial representation type

vector
Denominator

10000
Topic category

Geoscientific information
Extent

GB

Dataset Reference Date ()

2009
Extent

UK [id=139300]

Dataset Reference Date ()

1979
Extent

UKM

Dataset Reference Date ()

2009
Begin date

1973
End date

1994
Additional information

Oldest data from early 1970s. No data added after privatisation of coal mining industry. Concentrated in coal mining areas and areas prospective for coal. Tape Image file (TIF/ARC) data have been reorganised into folders reflecting the Prospect, Year and Seismic Line for storage on the SAN. Original indexing of the Tape files is not 100% reliable. Third Party Dataset.
Spatial Reference System
No information provided.
Distribution Information
Data format

PAPER - Either original written logs and reports on loan or photocopies for retention.

()

TAPE - Either original tapes on loan or duplicates for retention, according to format of data and intended use.

()

SEG-Y

()
Resource Locator

BGS Homepage

(

HTTP

)

The BGS Homepage is an entry point to the BGS data services.
Resource Locator

BGS Homepage

(

HTTP

)

The BGS Homepage is an entry point to the BGS data services.
Quality Scope

dataset
Report
Dataset Reference Date ()

2011
Explanation

See the referenced specification
Degree
Report
Dataset Reference Date ()

2010-12-08
Explanation
Degree
Statement

Data stored in the form in which they were delivered to BGS. Processed seismic sections separated from bulk archive for client enquiries. Some data transcribed from original 9-track field tapes by specialist contractors as requested by client and a copy given to BGS for Coal Authority archive.
Metadata
File identifier

9df8df51-6330-37a8-e044-0003ba9b0d98

XML
Metadata Language

English (en)
Resource type

dataset
Metadata Date

2023-03-27
Metadata standard name
Metadata standard version

2.3
Overviews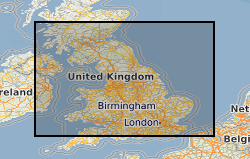 Publishing Body
Associated resources (if any)
Not available