GeoSure Compressible Deposits
The GeoSure data sets and reports from the British Geological Survey provide information about potential ground movement or subsidence in a helpful and user-friendly format. The reports can help inform planning decisions and indicate causes of subsidence. The methodology is based on BGS DiGMap (Digital Map) and expert knowledge of the behaviour of the formations so defined. This dataset provides an assessment of the potential for a geological deposit to compress under an applied load, a characteristic usually of superficial deposits such as peat or alluvium. Some types of ground may contain layers of very soft materials like clay or peat. These may compress if loaded by overlying structures, or if the groundwater level changes, potentially resulting in depression of the ground and disturbance of foundations. Complete Great Britain national coverage is available. The storage formats of the data are ESRI and MapInfo but other formats can be supplied.
Default
Identification info
Metadata Language

English (en)
Dataset Reference Date ()

2005-05-09
Maintenance and update frequency

asNeeded
GEMET - INSPIRE themes
BGS Thesaurus of Geosciences
Keywords
Limitations on Public Access

otherRestrictions
Other constraints

This information has commercial potential and access should be subject to the Programme Manager's approval (M Harrison). The information should not be used to indicate actual hazard at a site. It does not assess if the hazard is actually present. This can only be determined by a site specific assessment.
Use constraints

otherRestrictions
Other constraints

The copyright of materials derived from the British Geological Survey's work is vested in the Natural Environment Research Council [NERC]. No part of this work may be reproduced or transmitted in any form or by any means, or stored in a retrieval system of any nature, without the prior permission of the copyright holder, via the BGS Intellectual Property Rights Manager. Use by customers of information provided by the BGS, is at the customer's own risk. In view of the disparate sources of information at BGS's disposal, including such material donated to BGS, that BGS accepts in good faith as being accurate, the Natural Environment Research Council (NERC) gives no warranty, expressed or implied, as to the quality or accuracy of the information supplied, or to the information's suitability for any use. NERC/BGS accepts no liability whatever in respect of loss, damage, injury or other occurence however caused.
Other constraints

The dataset is made available to external clients under BGS Digital Data Licence terms and conditions. Revert to the IPR Section (iprdigital@bgs.ac.uk ) if further advice is required with regard to permitted usage.
Spatial representation type

vector
Denominator

50000
Topic category

Geoscientific information
Extent

ENG

Dataset Reference Date ()

2009
Extent

ENGLAND [id=150000]

Dataset Reference Date ()

1979
Extent

SCOTLAND [id=140000]

Dataset Reference Date ()

1979
Extent

SCT

Dataset Reference Date ()

2009
Extent

WALES [id=170000]

Dataset Reference Date ()

1979
Extent

WLS

Dataset Reference Date ()

2009
Additional information

Geotechnical data abstracted from NGDC site investigation collection and entered into the BGS geotechnical database. Methodology may be revised in the light of new knowledge or customer feedback. Changes in DiGMapGB-50 base data will require periodic or continuous revision. ADDITIONAL_INFO 1 = Complete GB National Coverage, subject to revision in line with changes in DiGMapGB-50 lithology codes. Based on 1:50 000 DiGMapGB-50 linework. Methodology consistent throughout. Otherwise subject to logical consistency of DiGMapGB-50.
Spatial Reference System
No information provided.
Distribution Information
Data format

ESRI Shapefile

(

Current BGS version

)

MapInfo

(

Current BGS version

)
Quality Scope

dataset
Report
Dataset Reference Date ()

2011
Explanation

See the referenced specification
Degree
Report
Dataset Reference Date ()

2010-12-08
Explanation
Degree
Statement

Methodology devised by GeoHazard project. Latest version and earlier versions are held in project files.
Metadata
File identifier

9df8df52-d606-37a8-e044-0003ba9b0d98

XML
Metadata Language

English (en)
Resource type

dataset
Metadata Date

2022-07-05
Metadata standard name
Metadata standard version

2.3
Overviews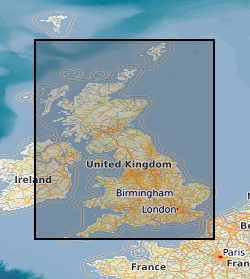 Publishing Body
Associated resources (if any)
Not available